Have an employer related discount with Verizon? You may be asked to verify your eligibility
47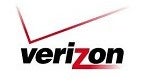 We have received a couple of tips indicating that Verizon will soon be contacting customers who receive discounts on their personal accounts due to an existing relationship their employer may have with Verizon Wireless.
Based on the information we have received, beginning April 1, 2013, any subscriber who is receiving an employee discount will be contacted via email, SMS or direct mail and asked to provide proof of their continued employment, and thus their continued eligibility for the discount. Customers who do not revalidate within 60 will have the discount removed. Word has it that Verizon employees (presumably phone based and retail) will receive training for this initiative on or about March 18th.
The good news is that revalidating is pretty simple. The preferred way will be via a renewal website that Verizon will make available. If it is anything like the normal discount process it will involve use of your business email address to validate your eligibility. Customers will also be able to validate over the phone or by sending a form in the mail.
Given the difficult economic times over the past several years, and the wave changes in employment, it makes sense that carriers might begin to audit their discount channels. Some relationships offer discounts in excess of 15% on monthly service along with accessory discounts as high as 25%. If there has been a change in your employment status, and you think you are no longer eligible, the good news is that you do not need to do anything and at least you will still have the discount through June.
If you changed jobs or are still employed with the same company, the validation or revalidation should be relatively simple.
Thanks to our tipsters!