Has a Tegra 3 device stopped to pose for a picture?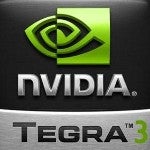 Last week, Droid-Life passed along speculation about two Tegra 3 devices being developed by Motorola. One device, code-named the Motorola Bullet, has a 4.3 inch qHD display and runs the Tegra 3 (Kal-El) quad-core processor. The unit is equipped with 1 to 1.5GB of DDR2 RAM, a 12MP camera, an NFC chip and 16GB of storage on board. The device is pure rumor at this point and is expected to launch before the second rumored Tegra 3 device, the Motorola Jet. The Jet is basically the same as the Bullet except with a re-designed physical QWERTY with chiclet-style keys. If the heavens align correctly, we could be looking at a Q1 2012 launch for the duo. Oh yeah, both of these models are LTE enabled.
And that brings us to the picture below. It could be one of the two highly speculative phones mentioned above, or it could be something else-or even a fake. Motorola is said to be working on 2 other devices similar to the Jet and Bullet so it could be one of those phones as well. The HDMI and USB ports are in a slightly lower position than seen on the Droid X and the DROID X2 so that rules out those handsets. And it doesn't resemble the Motorola Targa either.
It looks like its time to round up the gang. Fill up the Mystery Van with petrol and grab a box of Scooby snacks. There's a mystery underfoot.
source: DroidLife (
1
), (
2
)