Handset makers urging Microsoft to let them pimp out the Windows Phone interface more
23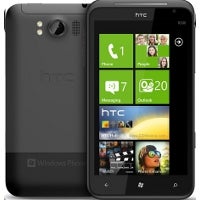 Faced with sideways demand for their Windows Phone handsets, manufacturers want to take the matter in their own hands.
Samsung, HTC, ZTE, LG and Nokia Windows Phones are yet to break the 5% barrier in major markets, and sources say Taiwanese manufacturers blame this stagnation partially on Microsoft's strict requirements about the interface.
They are allegedly pressing the software giant from Redmond to give them more leeway in designing custom interfaces that will allow differentiating their Windows Phone portfolio in the eyes of consumers, different from simply the branded Live Tile possibility or the occasional company app they have now.
It will be interesting whether such request will jibe with Microsoft, which conceived Windows Phone with the idea for uniform experience across the board.