Hands-on with the Samsung Memoir
4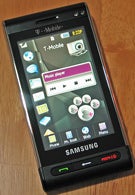 The US has traditionally lagged behind in terms of cellular innovation, at least where handsets are concerned. Eight megapixel camera phones made their debut in 2008, but they're still the best the market has to offer-
for now
, at least- so for Samsung to bring one of their flagship devices to the US this early is a sign of progress. The carrier is T-Mobile, the little guys who could, and the results are good. The Memoir builds on the Pixon by incorporating a Xenon flash and slimming down slightly, but overall the bloodlines run strong. It features the aforementioned 8MP shooter with high quality video capture, 3G cellular data and a large touchscreen display.
We've only had our unit for a few hours, but we like what we see so far. Samsung's TouchWiz UI is in full force, though it still teeters between gimmicky and useful. The UI runs extremely smooth however, and there are definitely some useful elements to it. The "full" web browser is much like we've seen from Samsung in the past; that is to say decidedly less full, but still capable. The onscreen QWERTY keyboard did an excellent job of keeping up with our quick fingers. We haven't had a chance to put the camera though it's paces yet, but the interface is full featured and there are plenty of user-customizable options and features such as anti-shake and smile detection.
It is now available for $249.99 with a two-year contract and a $50 mail-in rebate.
Samsung Memoir Specifications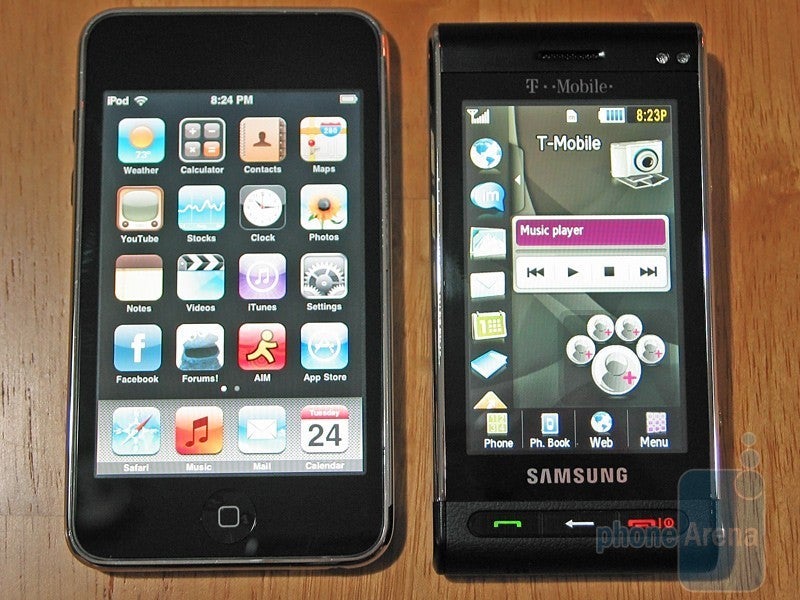 Samsung Memoir next to Apple iPod Touch
Look for our full Samsung Memoir review soon!