Halo: Spartan Assault leaves exclusivity, now available to all Windows Phone 8 users
22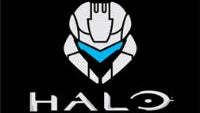 If you're a Windows Phone user on Verizon, you've had access to
Halo: Spartan Assault
for almost one month now, but everyone else in the U.S. has had to wait. Well, the wait is over, because Halo: Spartan Assault has left its Verizon exclusivity behind and is finally available too all Windows Phone 8 users on any carrier.
The only restrictions now are that the game will not run on Windows Phone 7.x, and your WP8 device has to have 1GB of RAM. It will not run on lower-end devices. Halo: Spartan Assault is a twin-stick, top-down shooter set in the Halo universe between the stories of Halo 3 and Halo 4. It has garnered pretty stellar reviews in the Windows Phone Store so far.
The game will set you back $6.99, and there are also in-app purchases, which are completely optional. You can beat the game without spending anything on in-app purchases, but if you do get stuck the in-app purchases can get you nice upgrades to get you through a level (though they disappear after that level).