Hackers that cracked celebrity iCloud passwords face up to 5 years in jail
25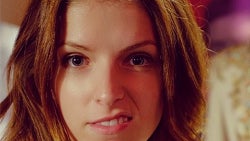 A couple of years ago, there was a huge scandal involving Apple's cloud platform, where
it was hacked
by a then unknown hacker or group of hackers. A large portion of the victims were well-known US celebrities and the result was a lot of
their nude photos getting leaked
on the Internet.
This year, a couple of hackers have been caught and charged with accessing the iCloud accounts. First, a Ryan Collins was accused of gaining access to 72 Gmail and 50 iCloud accounts back in March, and now an Edward Majerczyk has been brought to court, accused of accessing 300 Gmail and iCloud accounts, collectively, 30 of which belonged to "members of the entertainment industry in Los Angeles". Collins faced up to 5 years in jail, but was sentenced to 18 months. Now, Majerczyk awaits his sentence, which could also run up to 5 years.
The hackers are charged with "unauthorized access to a protected computer to obtain information", but not with actually leaking the celebrities' private data. This is because no proof can be found of them actually posting the nude photos on the websites that they were initially leaked. Both ran phishing scams a couple of years leading up to the iCloud leak event, which is allegedly how they obtained the victims' passwords.
Do you think 5 years is enough of a sentence for such misdemeanor? Or maybe too much?
source: DoJ (
1
,
2
) via iMore (
1
,
2
)