Hacked screen shots reveal that money transfer is coming to Facebook Messenger
12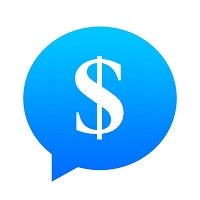 Based on some hacked screen shots posted by a computer science student at Stanford University, Facebook Messenger has all the underpinnings needed to enable funds transfer between friends.
All that would really need to happen is that Facebook would just have to flip the switch to make it a reality. Users would simply need to add a debit or credit card, and program an in-app PIN code for security.
Peer-to-peer payments like this would easily be a viable competitor to the likes of PayPal which is no coincidence since former PayPal president, David Marcus now heads up Facebook Messenger. Facebook is not the only messaging platform exploring this model,
Snapchat has
been hard at work looking at
ways to monetize
it service as well.
In either case, it is not known if Facebook would impose a fee for money transfers within Messenger. Given the breadth of the social network however, the options available are plentiful. During Facebook's last earnings call, Mark Zuckerberg said there would be some overlap between Messenger and payments, with the social network looking at more ways to get people to share and interact with businesses, but "there's so much groundwork for us to do."
That sounds like monetization ideas for Messenger will be something a bit more elegant than simple service fees. No matter the method, it is clear that we will see Messenger become a mechanism of commerce in addition to communication.
sources:
Andrew Aude
(Twitter) via
TechCrunch
and
UPI