HTC's growth is outpacing others in the US market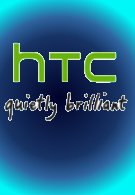 Everywhere you look, HTC's name is always somewhere in the news as they continue to drive the stake into the heart of the smartphone market. Their commitment and delivery in their products have managed to take their brand name to a whole new realm that could easily justify them as being the premier smartphone maker to top. When talking about their status in the US market, HTC's own Peter Chou clearly made a note to the Wall Street Journal that their growth is quickly outpacing their competitors this year – which ultimately leads to a brand recognition that garners respect from the US wireless carriers.
Looking closely to it, Verizon and T-Mobile have been strong partners for them as the two carriers have gobbled up a strong bond for their smartphones. Chou said, "They [Verizon and T-Mobile] started treating us as their first-tier suppliers last year. It was difficult for us [to boost our sales] without their support. But their endorsements became a strong momentum." Not to be outdone, Chou quickly mentions the pledged support from Sprint as the Nexus One and EVO 4G are expected to muster up additional sales for the Taiwan based company.
HTC's realization of being thought of as a top tiered smartphone company comes from the recognition being gained among customers – in the last year alone, it seemingly looks like HTC pulled a complete "180-degree change" to change the mind share of people. Looking outside the US, HTC plans on attacking the emerging markets where it's expected to see a dramatic increase in business – especially in areas like India and China where third-generation mobile infrastructures are under construction. All in all, HTC has only begun to reap the benefits of its fortunes – the mounting competition may not phase them as they continue to lead the group with their wide range of innovative products.
source:
Wall Street Journal
via
Engadget