HTC's Nexus 9 tablet might be unveiled October 8th, bearing a Tegra K1 processor
33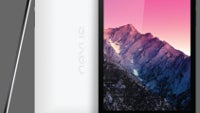 HTC has a production facility in Brasil, and a Portuguese source (well, the two countries speak the same language), has divulged some hot tips about the long-rumored first Nexus device for this year, the
Nexus 9
tablet. The HTC-made slate is expected to be announced during an October 8th event, which should also feature a new "tube-shaped" waterproof camera, of all things, with a 16 MP sensor, and wireless connectivity that lets you control it with your mobile device via an app. We've
heard about this mobile camera add-on before
, apparently aimed to take on the GoPro crowd, and October 8th was the date pegged for its unveiling, too.
Enough with the rugged shooter shenanigans, though, as we don't intend to do cave-diving any time soon, but we do intend to put our grubby mitts on the Nexus 9 beauty, as, besides the premium design, as would be customary for HTC, the source also
confirmed the specs we've been hearing about for a while
. The tablet will apparently
sport a blazing fast Tegra K1 processor
, which literally mauls the competition in all benchmarks, but unlike the previous rumors, the tipster here points out that the Nexus 9 will come equipped with 3 GB of RAM. The slate was pegged before to be the real 64-bit Android L poster child, being the first device with 4 GB of RAM, but these plans might have been scraped for now, or there could be versions of the Nexus 9. The rest of the specs are purported to be a 9" 1080p display, 16 GB of storage, and a microSD slot for expansion with up to 128 GB more, if needed.
In fact, the source corroborates their knowledge with the
NVIDIA filing below that we already told you about
, where the Nexus 9 is mentioned as running Tegra K1, which is the most tangible proof so far that the HTC-made Nexus slate exists, so we can't wait for Google's invitations to start flying out for the October 8th event.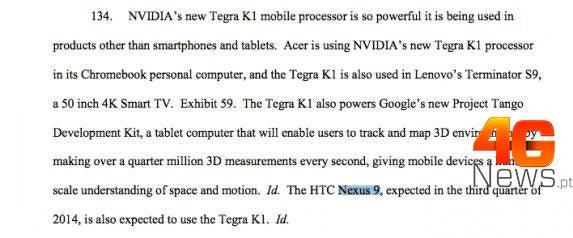 Recommended Stories