HTC's M8 Ace exposed in curvy high-resolution for the first time, no Duo camera to be seen
23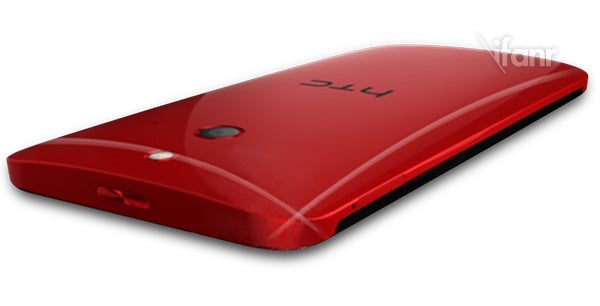 Shortly after HTC outed its refresh to its One series in the
M8
almost two months ago, we first started hearing whispers of another handset from the company -- the M8 Ace.
First indicated
by leaker-extraordinaire, evleaks, the Ace initially was a big question mark, though we've subsequently come to expect the still mysterious device to come packing Galaxy S5-like specs (
according to one report
), but forgo its premium aluminum build. The idea, we suppose, is to lower production costs, and then pass those onto consumers. That would make sense -- HTC certainly has been unable to match Samsung's success with its S series, even though its own flagships are nothing to sneeze at.
In fact, less than two weeks after first hearing about the Ace M8,
evleaks gave us the first pixelated look at the supposed plastic-fantastic flagship
, further fueling speculation about its connection to the M8 top shelfer. Thankfully, what we have today, courtesy of Chinese
ifanr,
is a higher resolution sneak peak at the M8 Ace's rear. The render of the device shows a seemingly curvy, polycarbonate body that differs from the M8 that we know in a few ways. For starters, the 4MP Ultrapixel Duo Camera seems to have missed the train this time around, and the power button has been centered on the top side. Moreover, while the aluminum One M8 has a horizontal curvature as to help with your grip, the M8 Ace goes a step further, and its back is also vertically curved, or so it would appear.
Now, don't jump the gun just yet, and keep in mind that this render is, strictly speaking, unconfirmed. That said, it is rather convincing, especially if you consider the latest tweet posted on HTC's official Twitter handle (as of this writing), seen above. It's hard to argue that HTC is hinting a device that fits the above profile in terms of design. In any case, it would appear that it won't be long until we know for sure, given how HTC seems confident we'll be seeing more curvy beauty "soon".