HTC to fall short of its shipment target for 2016
12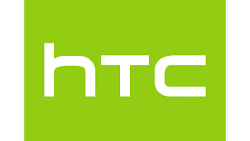 The
HTC 10
is the best flagship model ever produced by HTC. Still, in 2016 no one gave it a tumble. In a year when the
Samsung Galaxy Note 7
's disappearance from the market might have given HTC a boost, the company is going to ship far fewer smartphones than it it had in transit during 2015. It also will fall short of its internal shipment target for 2016. The HTC 10 had competition this year in the
Samsung Galaxy S7
,
Samsung Galaxy S7 edge
and the
LG G5
, among others,
HTC shipped 18 million units in 2015, but with shipments to the U.S., China and Europe falling this year, the company is expected to deliver just 10 to 12 million handsets for all of 2016. That works out to a decline of 33% to 44% this year. Part of the reason for the poor performance in the U.S. is HTC's continued lack of a marketing strategy. In addition, the company is apparently focusing on VR and its HTC Vive VR headset. When pre-orders for the pricey device started in the first quarter,
HTC raked in $12 million in pre-order sales in the first 15-minutes
. With a retail price of $799.99, focusing on the Vive could be quite profitable for the company. After all, in 2015 HTC stopped being the largest global smartphone manufacturer based in Taiwan.
HTC's 2017 shipments are expected to continue lower due to further decline in Chinese sales. That is, unless the company comes up with something amazing for next year. HTC has revealed
that it will hold an event on January 12th
, just after CES 2017 in Las Vegas comes to an end. It would appear to be too early to announce the HTC 11 flagship, and too much of a big deal for the
HTC X10
rumored mid-range sequel to the
HTC One A9
. Whatever it is, if it doesn't shock the world it is going to be more of the same for HTC, which means the trend of lower shipments will continue into the new year and possibly beyond.
source:
Digitimes