HTC takes a look back at its history: films "The quietly brilliant story"
6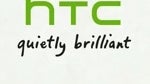 HTC has recently overtaken Apple and Samsung as the
US most popular smartphone brand in Q3
, but while now it's a household name, just a couple of years ago little people knew about the existence of the Taiwanese brand. Actually, it started out some 13 years ago and with a couple of smart choices, most notably - embracing Android, it started one of the biggest success stories of the industry.
But this video here focuses not on the financials, but on the gadgets - the thing we're all interested in. Narrated in a calm and visually appealing way,
"The quietly brilliant story of HTC"
summarizes the important events for HTC - from the moment it started making smartphones, to its quick adoption of 3G in smartphones, then the first touchscreen devices, to the glorious T-Mobile G1, the first Android handset. Later, HTC Sense appeared bringing additional value to the Android experience and later the HTC ThunderBolt managed to score a first for early 4G LTE acceptance.
The video below gives us an opportunity to look back in time - most of us and you probably remember the majority of those devices, so there's definitely food for thought about how the mobile industry has moved overtime. Do you see your
favorite HTC device
in the video? If not, which one is it?
Recommended Stories