HTC shares slide after Apple patent ruling
85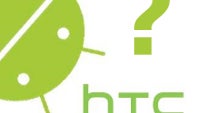 HTC shares today fell nearly 6.5%
after
Apple won a patent infringement case
as a preliminary ruling showed that HTC had violated two Apple patents in its Android phones, according to a decision of the US International Trade Commission (ITC). The Taiwanese phone maker's shares had lost 20% of their value between July 6th and July 14th amidst growing investor concerns. Over the weekend, the company mentioned that it would buy back as much as 20 million of its shares, with the first half bought back today and the second in a month. But investors are far from confident about the value of HTC's shares as ITC's ruling could hurt the company's earnings and it hints that even more court battles could ensue.
At the same time, the infringed patents are at the core of Android and
could affect
not only HTC but
Android as a platform
. The first patent is about a "system and method for performing an action on a structure in computer-generated data," while the second is for "real-time signal processing system for serially transmitted data."
ITC's preliminary decistion however needs to be reviewed by a six-member commission and HTC expressed its confidence:
"We are highly confident we have a strong case for the ITC appeals process and are fully prepared to defend ourselves using all means possible,"
General Counsel of HTC, Grace Lei, said.
"We strongly believe we have alternate solutions in place for the issues raised by Apple. We look forward to resolving this case, so we can continue creating the most innovative mobile experiences for consumers."
HTC also mentions that ITC's staff atorney has given an independent opinion that HTC doesn't violeta any patents. Final determination is due on December 6th.
Recommended Stories