HTC says it is weighing its options with Android Ice Cream Sandwich
15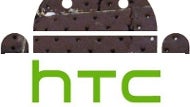 Renowned for its HTC Sense Android overlay, the company is seemingly at odds what to do about
Android Ice Cream Sandwich
. It's a
paradigm shift
as far as Android UI is concerned, aiming to bridge the gap between the tablet and phone versions we have now, and thus get rid of most fragmentation issues.
Deep UI overhauls like HTC Sense, however, have to be rethought and tailored to the new realities like buttonless fronts and other possibilities that open up with Android ICS, and this will seemingly take a while, said HTC in a statement:
We are excited about the latest update for Android, Ice Cream Sandwich, and are currently reviewing its features and functionality to determine our upgrade plans. Our goal for Android updates is to give every customer an improved user experience, which means balancing each phone's unique hardware, HTC Sense experience and the Android kernel. While our goal is to upgrade as many of our recent devices as possible, we are committed to maintaining every phone's performance and usability first. Please stay tuned for more updates on specific device upgrade plans.
It remains to be seen exactly which devices, how and when will be upgraded to Ice Cream Sandwich out of HTC's whole Android portfolio, but between scrambling to get new hardware out that is more suitable for ICS, and reviewing how to change the HTC Sense overlay now, something tells us it might take a while until we see the
HTC Sensation 4G
boasting Android 4.0.