HTC says customers want thin models over more battery life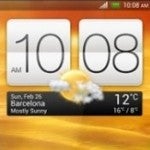 thin is in
. The handset manufacturer says that its customers have told them that a thin form factor, like that seen on its HTC One series, is appreciated more than longer lasting batteries. The tech manufacturer's
Bjorn Kilburn, the man in charge of the firm's Portfolio Strategy,
says that somewhere lies a balance between a thin device that gets the public excited, and room for a larger battery that gives users a full day of heavy usage without requiring a recharge.
HTC says that it has no plans on the table to disseminate a firmware update that would specifically improve the life of the battery on the HTC One X (1800mAh), HTC One S (1650mAh) or the HTC One V (1500mAh). The
high-end flagship HTC One X has a power management problem
as we told you. A developer of a custom ROM for the device blames the problem
on a misplaced NVIDIA app which was installed in the wrong folde
r. The problem is draining 10% to 20% of the unit's battery life when users need every second that they can squeeze out of the cell. The good news is that
HTC has released a software fix that will eliminate the power management problem
and restore the 10% to 20% battery life that had been lost. The update also repairs bugs that caused the phone to reboot or freeze.
So what would you rather see in your smartphone, a thin sleek design that turns heads or a larger battery that turns on at the end of the day after constantly being in use during working hours. Drop us a comment in the box below.
source:
PocketLint