HTC 's Technical Translations video explains Zoes; feature remains in the All New HTC One
13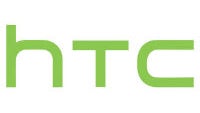 HTC's fourth and final Technical Translations video has been released, and the subject for today is Zoes. This is a setting on some HTC models, like the
HTC One
, that allows your camera to snap up to 20 pictures and a 3 second video automatically. The camera even captures images occurring one second before you press the shutter. You can later stitch together Zoes into a video highlight.
Of course, if you watch the Technical Translation video, you'll see Zoes described as "
...super-organized, efficient, instant story-telling. It's all your photos and movies automatically cut into highlights that you can share with your friends
." And yes, the
All New HTC One
is shown once again in pixelated form, and any mention of the capabilities of the phone are covered up with a ragtime piano sound.
HTC plugs the March 25th unveiling
at the end of the video. The hype is huge and is growing. Can any consumer product live up to such high expectations?
source:
HTC
via
AndroidCentral