HTC reportedly signed an exclusive 3-year Nexus manufacturing deal
53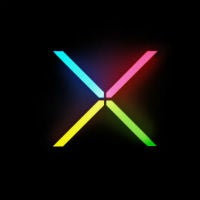 There has been a lot of rumors surrounding the Nexus program over the past year. There are always the rumors floating around that Google would shut down the Nexus program and maybe even start building its own phones. Recently, the news has been that HTC might be the sole manufacturer behind two different Nexus phones this year.
Now, in addition to the idea that HTC may build
both a 5-inch and 5.5-inch Nexus device
this year, there is a new report that HTC may have signed the first long-term Nexus partner deal. According to the report, HTC has signed a deal with Google to be the exclusive manufacturer of all Nexus phones. That said, there was no mention of tablets in the report, which could mean that other manufacturers would take on that responsibility.
Of course, it is also possible that either Google has no plans to release any more Nexus tablets any time soon, or that Google might be taking on that responsibility itself. The tablet market hasn't been terribly profitable recently and Google just released the
Pixel C
, so either option could be true.
What do you all think? Would you want three years of HTC Nexus phones?