HTC on Ice Cream Sandwich: "our goal is to upgrade as many HTC devices as possible"
24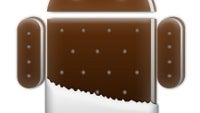 Folks over at HTC shocked customers last week when they replied to a question that they still have to
"figure out what they had to do about Android 4.0."
The uncertainty alone was on the verge to become the first chapter of the next Android update, but luckily for the company and HTC owners, HTC changed its stance pretty quickly.
Here's how the company reassured everyone about
Android 4.0
on its handsets:
Since Google unveiled Ice Cream Sandwich earlier this week, HTC has been looking closely at the new OS's features and functionality to determine our upgrade plans. We're a recognized industry leader in providing fast and consistent upgrades to our Android devices, and Ice Cream Sandwich will be no different.
Upgrades require a careful balance of hardware and software to ensure the best possible performance and usability, so please stay tuned as we assess our product portfolio. Our goal is to upgrade as many HTC devices as possible and we'll be sharing details on specific devices and timing in the coming weeks!
The root of all hesitation seems to lie in the
HTC Sense
skin that the company is known for and the way it will be integrated into ICS. But there is also the issue of hardware, so some older models might not have the silicon guts to support the new version of Android, redefined with new visuals and flashy transitions. Some speculations mention a 6-month time frame for the update, but we'd take this with a grain of salt. In the meantime, let us know what you think about skinning Android Ice Cream Sandwich - is HTC Sense on it a good idea or would you rather have a vanilla version?