HTC, not Asus, may build the Nexus 8 tablet coming in Q3
38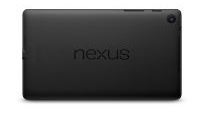 There are a couple potentially big changes on the way for the Nexus program. There have been rumors that the Nexus program may be coming to an end soon, but Google does apparently still have plans for a couple new Nexus devices this year. A new rumor is saying that the
Nexus 8
will be happening, but it won't be made by Asus, it could be made by HTC.
Again, there have been rumors that HTC was working on a
Nexus tablet
with Google that would be released in Q3, but the thinking had been that it was the follow-up to the Nexus 10 that would be made by HTC. Now, a report from
DigiTimes
is saying that "upstream supply chain" sources are seeing evidence that HTC is actually building the Nexus 8, which could be an
8.9-inch tablet
that we've heard of before. It seems that Google had actually wanted HTC to build the original Nexus 7, and had reached out to the company before contacting Asus, but HTC was too busy with smartphones at the time. Given how HTC's share of smartphones has gone, we're not sure HTC made the right choice there.
The two Nexus 7 tablets were released in the summer, soon after the Google I/O conference, and the Nexus 8 will likely be following in that same plan, as the same supply chain sources are saying that Google is aiming for a Q3 release for the tablet. The Nexus 8 also may not be much of an event for Google, though. Word has it that the Nexus tablets have essentially fulfilled their purpose of "boosting Android's penetration in the tablet market", so there won't be as much of a push behind the Nexus 8. No doubt, it will still be quite popular with the power-user crowd.