HTC mixes up the HTC One (M8) and HTC One M9
26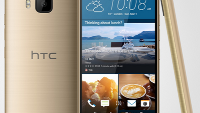 Many smartphone buyers were disappointed to find out that the
HTC One M9
carried essentially the same design as its predecessor, the
HTC One (M8)
. Some were looking for HTC to make wholesale changes to the new model. Instead, some of the changes were subtle, like the improvement made to the phone's casing to make it less slippery. Other changes, like the replacement of the Duo camera with a single square 20MP sensor can easily be spotted.
But the truth is that the front of the One (M8) and One M9 look so similar that even HTC can't tell them apart. A post made on Friday by HTC on its Facebook page was supposed to promote the BoomSound speakers on the HTC One M9. But there was one little problem. Instead of showing the One M9, HTC posted an image of the One (M8). HTC has since removed the page.
We know that the image was supposed to be that of the One M9 because the caption under the picture reads "
#BoomSound and be there. #HTCOneM9
." How do we know that HTC goofed up by showing the wrong model? Because the phone in the picture has the power button on top. The HTC One M9 features a new placement for the power button, right under the volume rocker.
HTC apparently subscribes to the theory that if something ain't broke, don't fix it. The converse is also true. If something is broken, it needs to be taken care of. The changes it made to the One M9 seem to cover the biggest complaints about last year's flagship, such as the rear camera, the slippery build and the hard to reach power button. Will these changes be enough to make the HTC One M9 more competitive against Samsung's flagship models this year? Stay tuned.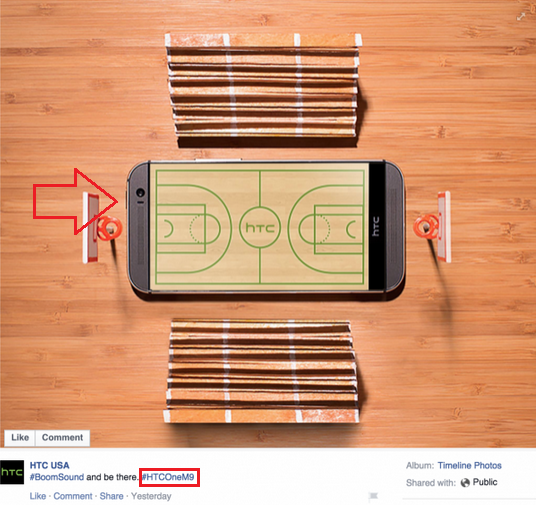 HTC mistakens the HTC One (M8) for the HTC One M9
source:
HTC
via
Phandroid