HTC might do away with its locked boot loader policy
9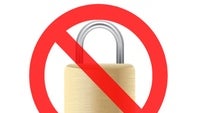 One of the great things about the Android platform is that it grants every developer with the privilege to use, customize, and redistribute its code freely, as long as no license restrictions are being violated. Unfortunately, many smartphone manufacturers lock down the boot loaders on their devices because carriers require them to. That automatically makes "rooting" these handsets, and loading custom ROMs onto them, pretty much impossible.
HTC has been one of the exceptions, and until recently, its smartphones did not have such restrictions – something that Android developers and software modders were grateful for. However, after the company started locking down the boot loaders on its devices as well, the developer community sprung into action, and tons of complaints started filling up HTC's inbox. That is probably why
the company is now reconsidering its newly-applied policy of locking down boot loaders
, and chances are that a decision that satisfies both developers, and the manufacturer, is going to be arrived at soon.
Even though HTC may not start shipping its smartphones with unlocked boot loaders straight away, we wouldn't be surprised if the company decides to provide a software unlocking tool to any interested developer – something that
Sony Ericsson
recently did.
Motorola
might be the next to rethink its software locking policies as well, after thousands of users expressed their discontent with the restrictions. Could this be the start of a trend? It is too early to say, but unlocked boot loaders can only mean that more great custom ROMs like CyanogenMod might follow, and installing one of them is surely a fun way to void your warranty.
source:
Facebook
via
Electronista