HTC is doing something with its Play Store apps that have some wondering about its future
6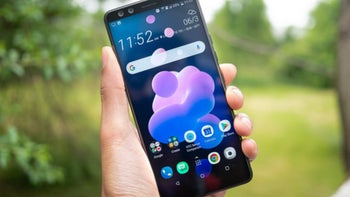 While we have yet to see HTC release a new smartphone for 2019,
data from AppBrain
(via
Android Police
) reveals that 14 apps from the manufacturer have been unpublished from the Google Play Store. This month alone, HTC has removed the Sense Home Launcher and HTC People. The former was a launcher that showed apps that users might want to open depending on their current location. There were three different options available: home, work, or out. The latter was an app that helped users manage their contacts, dialer and call logs.
In February, apps like HTC Calendar, HTC Mail and HTC Dot View were unpublished. Calendar and Mail are pretty self-explanatory, and the Dot View app worked with the case of the same name. Tap on the front of the case, and a pixelated view (or a dot view) of the time and temperature would appear as well as information about incoming calls.
HTC's decision to unpublish some of its apps would make sense if it decided to make its upcoming handsets run Android One. This is a near stock version of Android that keeps out bloatware from manufacturers.
The last phone HTC released was its
Exodus 1 Blockchain phone designed for cryptocurrency investors
. Launched in December, the device comes with a secure wallet and a 6-inch QHD+ display. Powered by the Snapdragon 845 Mobile Platform, the Exodus 1 features 6GB of memory and 128GB of storage. There is a dual-camera setup on back (12MP + 16MP), dual 8MP selfie snappers, and a 3500mAh battery. The price of the Exodus 1 is $699.