HTC claims the UI in the HTC 10 is "slimmed down". Let's compare it to the competition!
42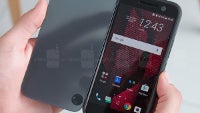 When HTC was launching the HTC 10, one of the main things it took pride in was the fact that its interface is
rid of duplicate apps
— the bane of every Android smartphone. If you are curious what it is we are talking about – here's a quick rundown:
Google allows manufacturers to use its Android OS for free, but obliges them to keep certain Google apps on their handsets as a part of the deal. These are your usual Gmail, Drive, Google Photos, Google Play, and a few more. Some manufacturers, however, like to customize user experience fully to their own style and want to create their own app equivalents of the Google apps. Even worse, some might just go overboard and create apps that overlap in function, effectively ending up with a confusing mess of duplicate apps on their smartphone.
HTC said it worked closely with Google in order to get rid of most duplicates on the HTC 10. The company promised a slim and streamlined interface right out of the box. Many were happy at the news and quickly started drawing comparisons to competitors like Samsung and LG, pointing at their interfaces, allegedly full of bloat. So, we decided to take a closer look and really see if anyone is still a serious offender in the duplicate apps game.
In all fairness, most of the time, these "bloat apps" or duplicates can be uninstalled, or, at the absolute least, disabled. But, let's be honest — nobody likes to open a brand-new smartphone only to start deleting stuff off of it. And many non-power users out there have absolutely no idea what they are looking at, feeling confused and overwhelmed when attacked by an army of colorful icons.
We grabbed the current giants — the
Samsung Galaxy S7
,
LG G5
,
Sony Xperia Z5
, and, of course, the
HTC 10
— performed a Factory Reset on each of the phones, and counted the apps in every one upon a fresh launch. Here's what we found out:
The worst offender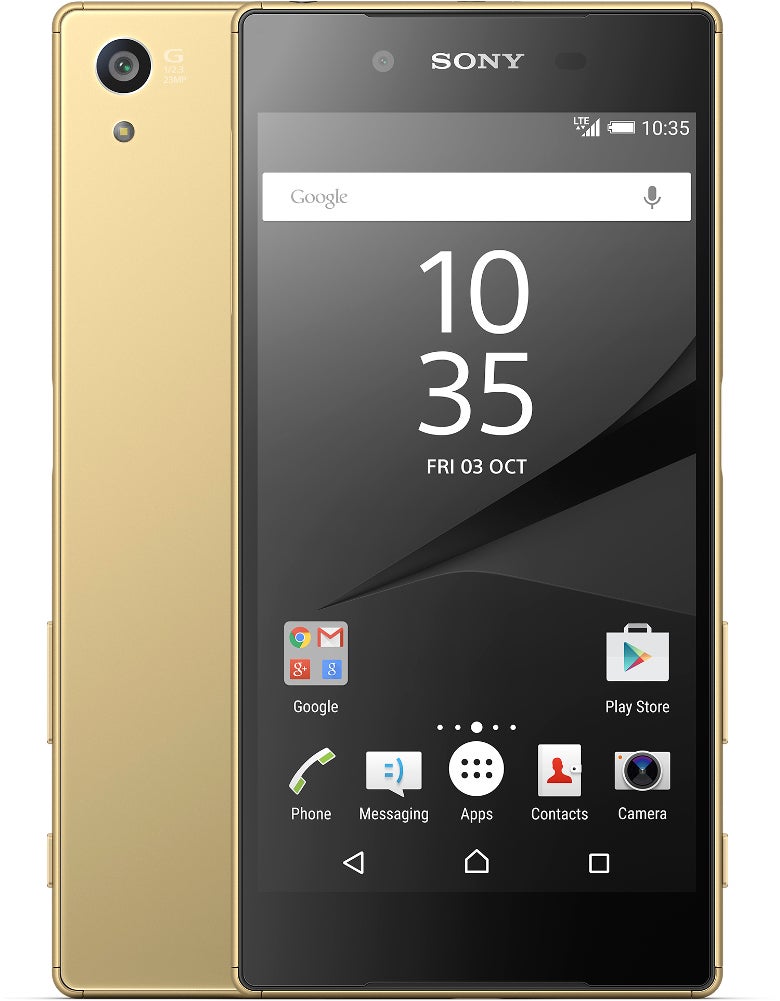 It didn't take us long to notice that Sony's Xperia Z5 is the worst offender in terms of having a bit too many apps in its utility belt. For example, we have Google's Photos app, which serves as a gallery browser and video player. However, Sony also has the separate apps Album – for photo viewing – and Video, for clip playback. Additionally, the Xperia has its own Music app, then the obligatory Google Play Music, and Spotify to top it off. We've got File Commander for our file exploring needs, but then have a separate Downloads app, which lets us view our recently downloaded files, despite the fact that File Commander already has such a tab. You can check out all our notes in the table below.
LG and Samsung are not as bad as believed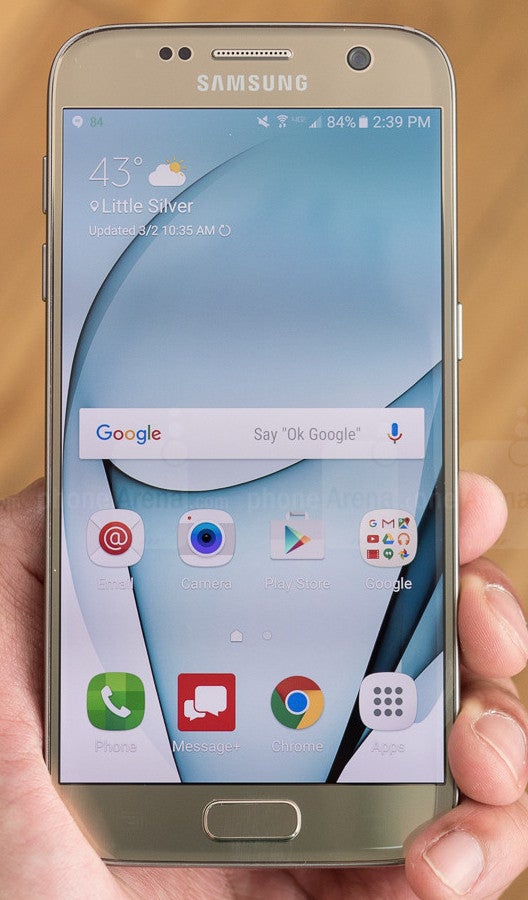 Samsung's TouchWiz UI has garnered the reputation of being heavy and bloated, and sure – it has had a fairly long period when it deserved these adjectives. However, for the past year or so, Samsung has been working on streamlining the experience and cutting off the excess bloat. Checking for duplicates, we didn't find many offenders.
Samsung does have its own Email app, next to Google's Gmail, which serves the same purposes; there's a proprietary Internet browser, doubling Google's Chrome. Sammy also continues to install S Voice on its smartphones, effectively doubling the Google Now voice-activated assistant. Finally, there's Samsung's proprietary Gallery app, co-existing right along Google's Photos. Arguably, Sammy's Gallery is a pretty useful tool, so it may have won its right to be a duplicate app.
To top it off, we also have some extra Microsoft productivity apps pre-installed, such as Excel, PowerPoint, and OneDrive. Not necesarrily bad, as many users may actually be using these apps, and Sammy does make up for this sin by offering users 100 GB of free OneDrive storage bundled with every Galaxy S7, so it's kinda hard to be too mad about these.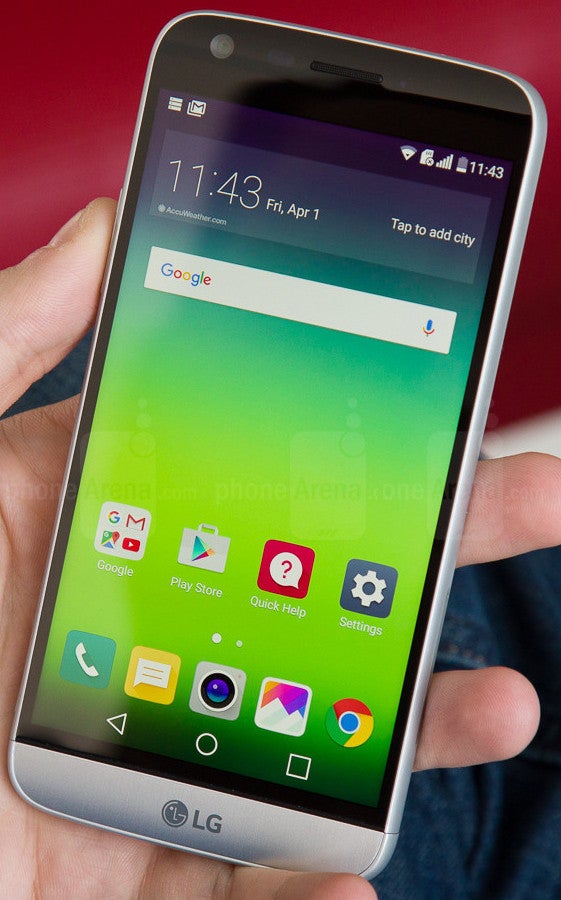 LG's G5 goes even lighter on the bloat – we've got the duplicate Email app, a Music app, Gallery, and the ever-confusing combo between separate Downloads and File Manager icons. We don't understand why – when you open the File Manager, you have access to your recently downloaded files right at the top of the app.
So, those duplicates aside, LG's only sin is the fact that it offers 4 icons, which open specific menus that can otherwise be found in Settings. We are talking about "Battery saver", "Memory", "Battery usage", "Storage & USB". All that these icons do is open Settings and navigate us straight to the respective tab. We would've preferred an easier-to-navigate Settings menu than a bunch of shortcuts on our homescreen, really.
Truly the slimmest of them all
(except for Nexus devices)
The HTC 10 proved itself to be the slimmest in this competition. Of course, Google's Nexus devices will have an even slimmer interface, due to the fact that there is no 3rd party input in them. On the HTC 10, we only have 1 duplicate – HTC's Email app, next to Google's Gmail. Interestingly, there is a Downloads browser, but absolutely no file manager out of the box. We have a feeling that HTC should've went the other way around with this decision, but oh well.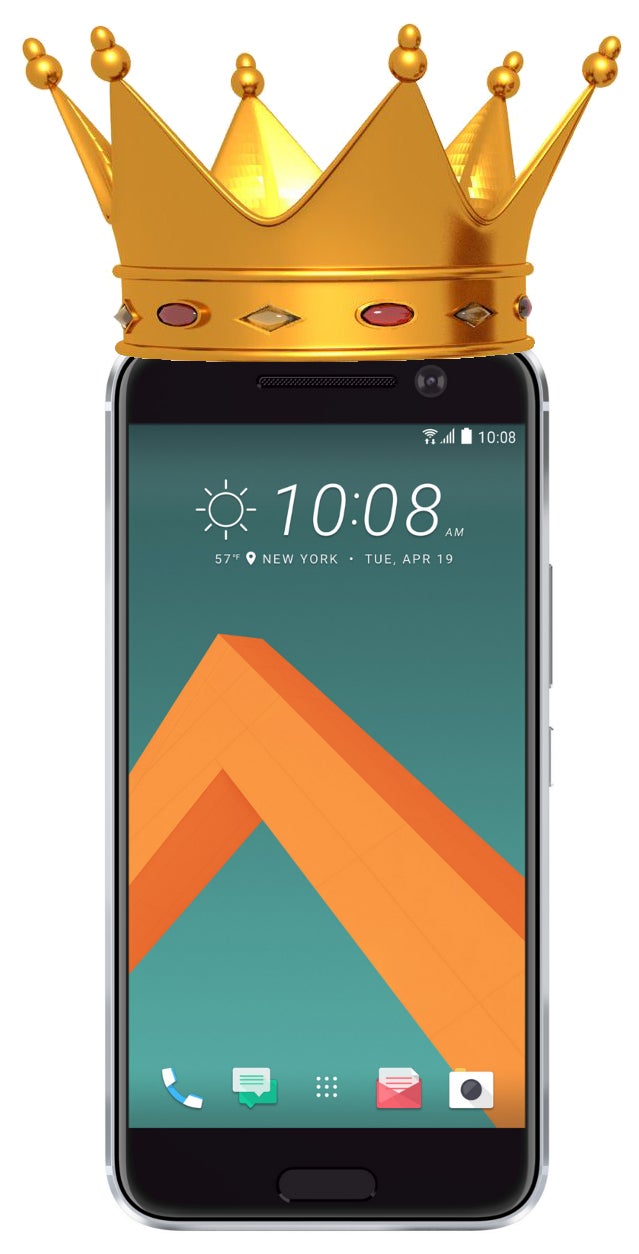 Here's the full table of doubles we discovered!
Google duplicates

Google


apps
Gmail
Chrome
Photos
Play Store
Google Now
Play Music

duplicates

Email

-

Album

-

-

Music
Video
Spotify

Samsung


duplicates
Email
Internet
Gallery
Galaxy Apps
S Voice
-

LG


duplicates
Email
-
Gallery
-
-
Music

HTC


duplicates
Email
-
-
-
-
-
Extra bloat

duplicates

PlayStation
Amazon Shop
AVG Protect
Lounge
What's New
Sketch
PSN
File Manager
Downloads
File Manager
Settings
Settings
Settings
Settings
Downloads
Battery Saver
Memory
Battery Usage
Storage