HTC Vigor to be the HTC ThunderBolt 2 while the Samsung DROID Prime replaces the Droid Charge
31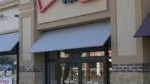 A Best Buy employee says that he allegedly received a list from a Verizon employee that
details some of the upcoming handsets in Verizon's lineup
. Not a surprise at all, the Samsung Stratosphere and its side sliding physical QWERTY keyboard will be replacing the Samsung Fascinate on Big Red's roster. We can see that the HTC ThunderBolt 2 will be taking over from the first-gen ThunderBolt. What is interesting is that the HTC Vigor could be renamed the ThunderBolt 2. After all, the HTC Vigor has a model number of ADR6425 while the HTC ThunderBolt is ADR6400.
The HTC Vigor brings a 4.3 inch screen to the party with 720p resolution. A dual-core 1.5GHz processor is under the hood with 1GB of RAM and the Adreno 220 is the GPU onboard. With Android 2.3.4 pre-installed, the Vigor has both an 8MP rear camera and a 2MP one on the front. It all sounds
exactly what you would expect to see on the sequel version of the HTC ThunderBolt
.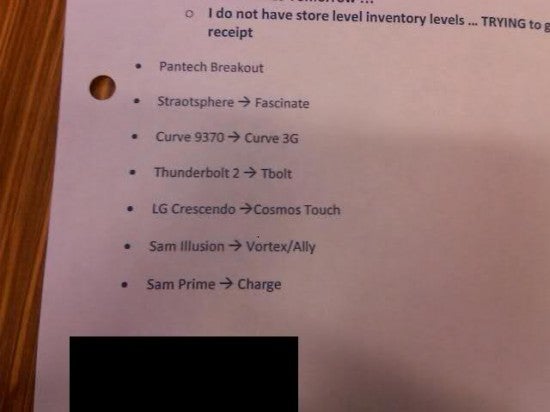 This list allegedly gives a quick rundown of Verizon's future lineup
One of the most anticipated devices coming to Verizon is
the Ice Cream Sandwich flavored Samsung DROID Prime
. As we
reported
,
Verizon is supposed to get an exclusive on this device
which will be equipped with a 720p resolution display, a dual-core TI OMAP 4460 1.5GHz processor and will be powered by Android 4.0. According to the list received by the Best Buy employee, the DROID Prime replaces the Samsung Droid Charge for Verizon. The latter is model number SCH-i510 and the DROID Prime has already been discovered to be SCH-i515.
While admittedly the HTC ThunderBolt and the Samsung Droid Charge are not decrepit oldtimers, these days the life cycle of a hit phone is a lot shorter than in the past. And the pair does not have dual-core processors to go along with their LTE support. There are some spelling mistakes that might make one wonder about the legitimacy of the list.
source:
AndroidForum
via
Phandroid