HTC ThunderBolt 'device showcase' app graces the Android Market
9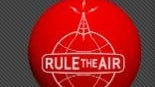 We have written so many articles about the HTC ThunderBolt's potential
release dates
, and its subsequent delays. So we'll understand if you're starting to lose faith. But here's a good sign in the right direction: Verizon has posted a 'device showcase' app on the Android Market, which is to be used by
Verizon
employees to demonstrate its capabilities in their stores.
The app, innocuously labeled "vzw htcbolt device showcase", is meant to demonstrate things like on-board apps, Google services, device speed, and the 4G network. And while we don't think this means the
ThunderBolt
is coming out tomorrow, we do think this is a sign that they're putting their ducks in a row, preceding its availability.
Interestingly, there is no mention of Skype with video on the showcase. They mention video chatting capability with its front-facing camera. But we figure if they had Skype video support, they would definitely want to flaunt it. So to reiterate: this doesn't mean the ThunderBolt is ready to roll, but it does mean we're getting closer.
source:
Android Market
via
Android Life