HTC Sense UI 3.0 limited to post-Sensational HTC devices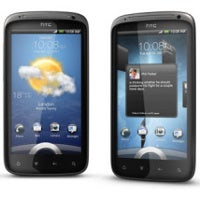 You saw it and chances are you lovedit. The new HTC Sense UI 3.0 delivers the graphical punch weatherwidget addicts have dreamed of, but hold offthe celebration if you're one of them – the new skin will only be available on newer HTCdevices starting with the HTC Sensation, the HTC Evo 3D and the HTC Flyer. Desire/Incredible/early-HTC loyalists will be left out due tothe increased hardware requirements incompatible with their devices.
Well, this proves our point about the gorgeous, but resource hungry HTC Sense, doesn't it? Now, wehear your cries of frustration, but it shouldn't be long until thecrafty folks from XDA come up with a solution, so cheer up – we'llkeep you updated.
source: @HTC via UnwiredViewand XDA Developers