HTC Rezound still expected to get Android 4.0 update before end of July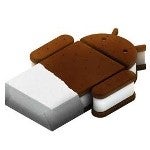 HTC Rezound owners have heard about the Android 4.0 update for their phone so often, that they probably won't believe it's coming
until they already have it on the phone
. And even though HTC Support has just confirmed that the update will be started before the end of this month, back in June
HTC published a changelist for the update although it was later removed
. It's not that HTC hasn't told everyone to expect the update in July. The last timeline from the Taiwan based manufacturer
had the HTC Rezound receiving the Android 4.0 update this month
.
word leaked from Best Buy that the Beats Audio device would be tasting Ice Cream Sandwich shortly
and that
might have whetted the appetite of HTC Rezound owners
for the updated OS build. That brings us to today's response from HTC Support to an inquiry from an owner of the model. The message from HTC was loud and clead, "
The ICS (Android 4.0) update will be released for the Rezound by the end of this month (July) with final pushes in August. HTC
".
If you've been waiting for the update, it seems that it could be happening for real this time. But we get it and we understand. You want to see the software downloaded, installed and running smoothly before putting on a smile.
source:
AndroidandMe