HTC One X+ visits the FCC carrying its quad-core Tegra 3 processor and AT&T bands
21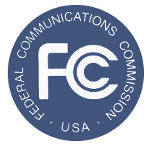 Last week,
a tweet revealed leaked specs for the HTC One X+ smartphone
. This model, supposedly carrying a quad-core Tegra 3 processor, would be the Taiwan based manufacturer's new flagship model and is expected to be offered by AT&T. While nothing about this model has been revealed yet by the carrier or HTC, the device took a trip to visit the FCC with the NVIDIA Tegra 3 (PM63100) running the show. The Fed visit also revealed that the phone carries AT&T's LTE bands which means two things. One, AT&T will be the place to find this model, at least initially. And two, as we've been
seeing recently with the rumored specs on some upcoming top-shelf models
, quad-core and LTE
now seem to be able to play nicely together
.
Samsung Galaxy S III
which already has 2GB of RAM on the U.S. variant.
A visit to the FCC, as we often warn you, doesn't mean that a launch is coming in the next day or two, but it is one task that can be crossed off on the way to an eventual release. And it does give us another reason to believe that there will be an
HTC One X+
in AT&T's future.
source:
AndroidGuys