HTC One (M8) appeals mostly to loyal HTC fans, report says
44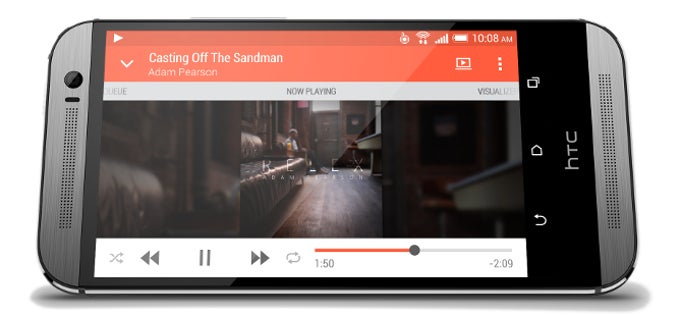 Exactly a month ago, the much-hyped
HTC One (M8)
got both officially announced and launched on the market. The flagship was off to a relatively slow start, and although the somewhat-troubled Taiwanese maker has not yet revealed official information about the sales of the One (M8), it stated that it is
satisfied with the market performance of the device
.
Well, sales numbers are a scarcity at the moment, but a recent report gives a little more insight on the type of customers that trade-in their old smartphones for recycling so that they can acquire HTC's finest. This report is released by CompareMyMobile, a phone recycling website, which informed us about the
trade-ins prior to the launch of the Samsung Galaxy S5
.
"It's great to see how loyal HTC owners have been, particularly owners of the HTC One."
It appears that most of the users, who opted to lay their hands on the UltraPixel beast, are loyal to HTC – 46.8% of them traded-in an older HTC device and claimed that they intend to purchase a One (M8). What's more, 13.24% of those users traded-in the predecessor - the
HTC One (M7)
.
Additionally, 23.74% of those that expressed their desire to migrate to HTC land and the One (M8) in particular handed in an Apple-branded smartphone. The report also reveals that some 21.29% of those, who intended to purchase HTC's new flagship, traded-in an older Samsung device.
"It was amazing to see that over 40% of the HTC One M8 owners had upgraded from an Apple or Samsung device. Data we collected over a month through the comparemymobile.com phone recycling checkout suggests a much bigger churn of brands than we would have estimated,"
said Ashley Turner, co-founder of the website.
Other HTC devices have seen a big increase in their trade-ins, as well. For example, the HTC One has experienced a 129% trade-in spike since the One (M8) got announced. The trade-ins of the
HTC One mini
and the older
HTC One X
have risen 88.89% and 175%, respectively.
All in all, these numbers reveal that HTC is bathing in the loyalty of most of its users. However,
HTC's latest financial report showed us that it's still losing money
and the revenue is going down instead of up. In this line of thought, it will be more than interesting to see HTC's upcoming financial reports, as they would reveal if the One (M8) is a superhero or a superzero device.
source:
CompareMyMobile