Samsung Galaxy S4 and Galaxy S III trade-ins saw big increase ahead of Galaxy S5 launch
4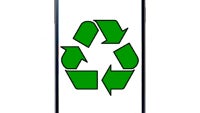 Have you wondered how many users have actually traded-in their older devices so that they can get a brand new Samsung Galaxy S5, which got launched worldwide today? Well, according to a report issued by CompareMyMobile, a website that compares various mobile device recycling services, trade-ins of older Samsung devices have increased 21% ahead of Galaxy S5's release.
Valuations for older Samsung flagships, such as the Galaxy S4 and the Galaxy S III have increased 256% and 288%, respectively, while actual trade-ins for the Galaxy S4 have spiked 150%. This resulted in a 10% drop of the trade-in value of Samsung's last year flagship.
At the same time, 196% more users expressed their desire to trade-in a two-year old Galaxy S III and upgrade to a Galaxy S5, which led to a 6.6% drop in the trade-in value of the outdated device. What's even more interesting is the amount of users who traded-in their older Apple smartphones and stated that they are going to switch to Samsung's finest – 37.48%. As a comparison, just 18.75% of the users that traded-in a Samsung device revealed that they will be upgrading to the Galaxy S5.
"Consumers looking to trade-in their old devices to upgrade to the Samsung Galaxy S5 are not aware of the predecessor's depreciation in trade-in value that typically happens following the release. Consumers can complete a trade-in sale and freeze their quoted price for up to 14 days and retain more value,"
stated Ashley Turner, co-founder of CompareMyMobile.
The data proves that Galaxy S4 users don't see the necessity to upgrade to the 5th generation of Samsung's flagship line and would probably wait for the Samsung Galaxy S6. However, Galaxy S III users are apparently more than eager to lay their hands on a Galaxy S5, thus the increased trade-ins.
You can check out additional data about devices that got traded-in because of the Samsung Galaxy S5 below.