HTC Nexus One is the Google Phone?
11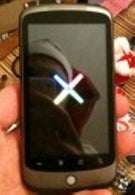 It has been an amazing day in the cellular community as pictures and reports are circulating about the HTC Nexus One, which appears to be the Google Phone. According to Engadget, while the device is being identified as being the Google Phone, the EXIF data on pictures taken on the model show the title Nexus One, a name that the site feels will be changed before the phone hits the public. Another code name for the model is Phone 88. As we previously
reported
to you late Saturday, the device was handed out to Google employees who sent out Tweets about the handset, some of which accompanied our previous story. No official comment has been made by Google about selling this model to the public. According to a story in the Wall Street Journal and circulating the internet, Google plans on selling this phone unlocked with the buyer going to the carrier of his/her choice. The frequencies on the device indicate that AT&T or T-Mobile will be the choices in the U.S. as this is a GSM device. Engadget says that the phone is the HTC Passion/Dragon with similar specs of the Bravo. All have 3.7 inch AMOLED displays with 5MP camera and run a 1GHz Snapdragon processor. As far as the OS is concerned, it appears to be running the same version of Android as the DROID (2.01) or perhaps 2.1. Either way, it is very similar to what Motorola's 2009 Device of the Year currently has. This story is in flux right now and information keeps coming in. Keep checking in to catch the latest news on what could be one of the biggest cellular stories of the year.
TechCrunch has received a Tweet from someone with the Google Phone and he passed along the URL of a game that works only on the Nexus One. If you have any other phone, it will redirect you to the standard Android homepage. The game is a fairly simple memory game with a holiday twist. Click on this
link
and you will see the rules for a quick second before being redirected. That is, unless you do have the Google Phone/Nexus One. In that case, have fun playing.
HTC Nexus One Preliminary Specifications
source:
Engadget
,
TechCrunch
(Game)