HTC Mazaa shows off its powerful GPU
5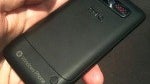 The HTC Mazaa is one of those strange devices that are hard to really get a hold on. The device is essentially a beefed up version of the HTC Trophy, and has been given away as a gift in a couple of Microsoft developer contests, but it's a device that may never actually make it to retail. That said, it should serve as a good benchmark in what to expect with the new generation of Windows Phone Mango devices.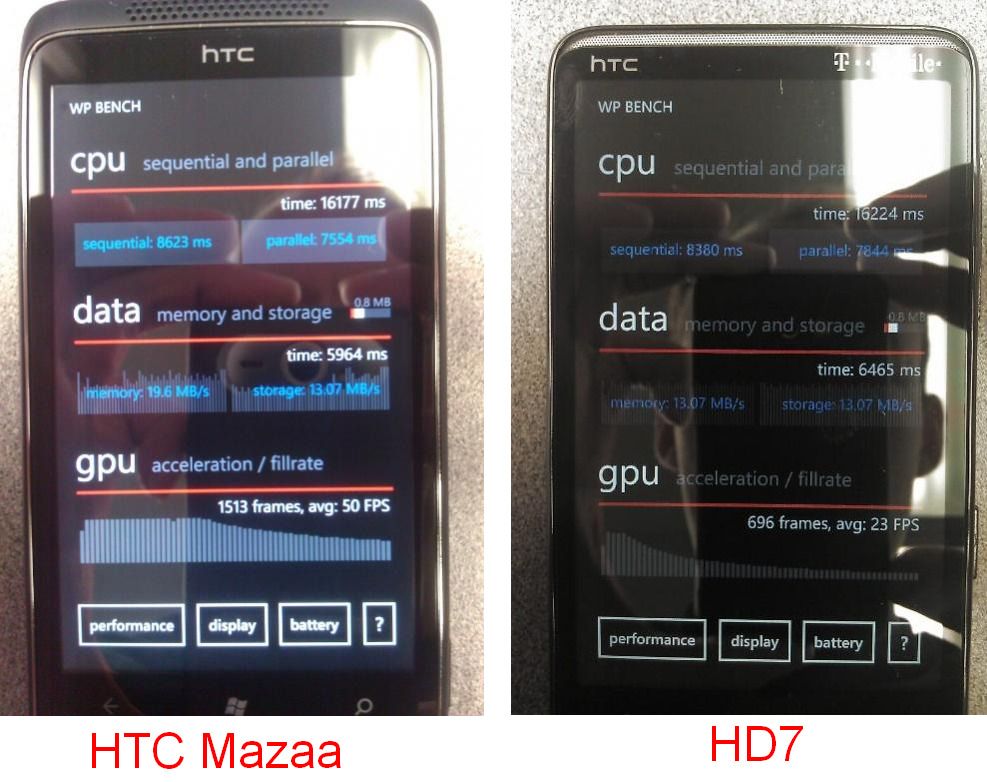 Cpitt is a developer that won a Mazaa in a developer contest and he's been posting images on the XDA forums. the new round of pictures show off the power of the Mazaa's hardware. The Mazaa features the Adreno 205 GPU, which can be found in a number of Android devices, but is powerful than any Windows Phone. In benchmark tests, the Mazaa hit 50 FPS, which is more than double the results of the HTC HD7 (23 FPS) running an earlier build of Mango. In the tests, the Mazaa was running Mango build 7720, where the HD7 was running build 7712. And, in the infamously unreliable
f
ish tank
test from Microsoft, the Mazaa ran at 47 FPS to the HD7's 30 FPS.
The Mazaa does include a CDMA/GSM dual band radio, so it could theoretically come to Verizon or Sprint, but there has been no confirmed release announced for the device. Still, it looks like the performance capabilities of Mango phones should be pretty solid.