HTC M7 release date set for March 8, coming in black and white?
46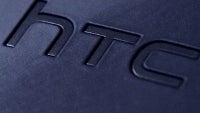 The
HTC M7
is one of the most anticipated high-end Android devices to arrive in 2013 and while we already know the M7 will be announced on February 19th, rumors have narrowed down the actual release date to March 8th.
The HTC M7 is expected to become available on March 8th in both black and white. Take into account that this is only a rumor, but still one that makes a lot of sense for HTC as an early launch of the M7 will give it two or three months of leeway over the Samsung Galaxy S IV.
Earlier estimates mentioned HTC was trying to manufacture 4 to 5 million units of the M7 in Q1 2013.
As to the colors, we've only seen leaks of a black HTC M7, but the Taiwanese phone maker is expected to also bring a silvery white model.
Lastly, while a March 8th HTC M7 launch date sounds great, this might be the time when the device arrives to Europe, and it might take a while longer until it makes it to U.S. carriers because of longer testing periods.
source:
HTCSource