HTC Locations app for Windows Phone updated with free offline voice-guided navigation
4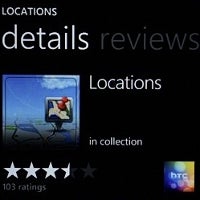 The HTC Locations app for its Windows Phone handsets now allows you to download country or region maps, and then get navigated to addresses without relying on an Internet connection, just using the HTC phones' built-in GPS receiver.
This app has been in HTC Sense on some Android phones for quite a while, and now the manufacturer is updating Locations on Windows Phone, too. Pretty neat solution that might save you a few bucks in buying turn by turn voice-guidance navigational software, unless you are clamoring for things like live traffic updates and speed camera lists, of course.
The actual surprise is that it seems to be totally free, like the Drive navigation on Nokia's Lumia Windows Phone handsets. There is a more limited supply of maps, and you can only download US regions for free one by one, and have to pay for the whole of America, but these are very minor quibbles.