HTC Flyer heading to T-Mobile USA?
6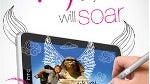 We recently
reported
that HTC's 7 inch Android tablet would be coming this summer to Sprint as the HTC EVO View 4G. But that apparently did not rule out another carrier from offering the tablet under the original name, and without the 4G connectivity to WiMAX that will available on the EVO View 4G.
In fact, some promotional material suggests that T-Mobile will be offering the HTC Flyer. But which division of T-Mobile will get HTC's first tablet? Pocketnow suggests that it will T-Mobile USA because one of the pictures leaked shows a You Tube channel which only the Stateside division of the carrier has.
If The HTC Flyer airs its way to T-Mobile USA, it will join the upcoming LG G-Slate and the Samsung Galaxy Tab on the mobile operator's roster. Both the Flyer and the Galaxy Tab have a 7 inch screen while the G-Slate offers an 8.9 inch display. With 3 tablets to choose from, how can HTC grab the attention of potential buyers? The HTC "Scribe" could make the difference. That is the technology that allows an HTC Flyer user to write on the screen using a special pen that will work on a capacitive screen. Will that be enough to steer customers to the HTC device?
The promotional material that was leaked did not reveal any thing resembling a launch date, but did reveal that T-Mobile plans on offering a contest where the winner will receive a trip to Europe. That choice of destination also suggests that it will be the USA division of T-Mobile that will be offering the HTC Flyer.
source:
Pocketnow

The image of the YouTube channel in this picture hints that the HTC Flyer is heading for T-Mobile USA as it is the only T-Mobile division with such a channel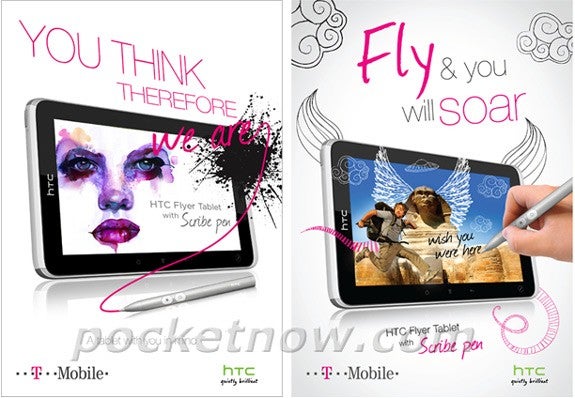 HTC's Scribe pen could be the difference between the Flyer and other tablets on T-Mobile's roster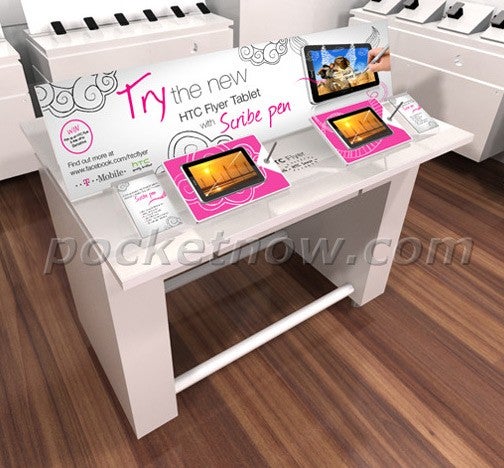 T-Mobile USA will apparently offer a trip to Europe as a promotion for the HTC Flyer