HTC Elevate VIP community will accept Windows Phone users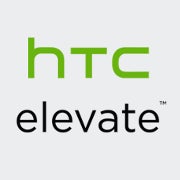 Since its introduction earlier this year, the HTC Elevate program has been opened mainly to owners of Android-powered HTC handsets. Yet times, they are a-changin' and a few fortunate
Windows Phone users will be given HTC Elevate membership
.
What is HTC Elevate, you ask? Well, think of it as a community of
hardcore geeks
dedicated HTC users who are given sneak previews of upcoming platform updates. They check them out, provide feedback to the company, and suggest what other features might be added to the software of HTC smartphones.
It is believed that between 500 and 1,000 people are currently part of HTC Elevate, and another 90 Windows Phone owners will be given the privilege to join.
"We're offering an opportunity for you to collaborate directly with the team at HTC to help with innovation, feedback, advocacy, marketing and quality,"
HTC said.
"We consider our community members an important part of the creative team, so your opinions and feedback will help shape the future of HTC products and services."
Wanna join? Then you may apply for a membership by following the source link below. Keep in mind, however, that there is no guarantee that you will be given the thumbs up.