HTC EVO 3D is getting a European Vacation
11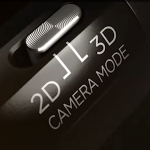 The HTC EVO 3D has quite a buzz in the U.S. as the handset awaits its launch this summer by Sprint. With a 4.3 inch qHD screen and a 1.2GHz dual-core Qualcomm MSM8660 processor under the hood, the EVO 3D will be powered by Android 2.3. A dual-lens 5MP camera captures 2D video in HD 1080p and 3D video in 720p.
HTC figured that it should be more than just the U.S. getting all of the goodies, so the EVO 3D will hit the European smartphone market keeping the same name and the same specs. This news comes from a tweet sent out from HTC France, which says that the French will be getting the handset in the future, so we would have to say that the story does has a ring of truth to it. However, we do remain in the dark as far as a European launch date is concerned.
source:
Twitter
,
CoolSmartphone
via
Engadget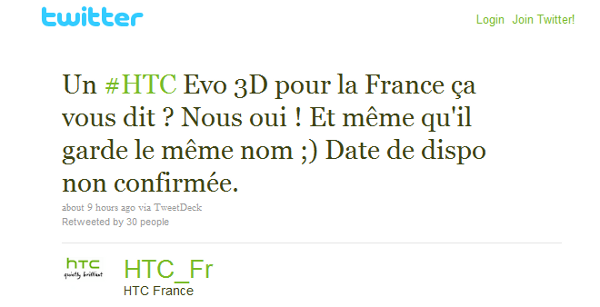 HTC France says the EVO 3D is heading to France with the same name and specs as the Sprint model, coming this summer to the U.S.