HTC Droid DNA vs Samsung Galaxy S III, Galaxy Note II, LG Nexus 4: size comparison
51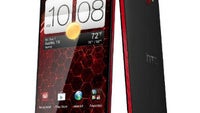 Well, the answer is visualized below. It is clear that the DNA isn't exactly a surprisingly thin device. At 9.73 millimeters, it is okay, but it is also the thickest among the bunch of smartphones we are comparing it to below, namely the Samsung Galaxy S II, Galaxy S III, and LG Nexus 4.
Its weight, however, is more than acceptable as the HTC Droid DNA tips the scale at 138 grams. In comparison, the Nexus 4 is a gram heavier, while the Galaxy S III is a tad lighter at 133 grams. The Galaxy Note II is considerably heavier as it weighs 182 grams. For tons of further information, check out our
HTC Droid DNA hands-on
.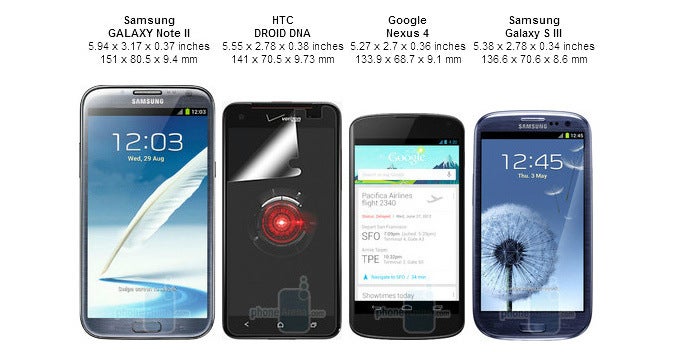 Size comparison between the Samsung Galaxy Note II, HTC Droid DNA, Samsung Galaxy S III, and LG Nexus 4