Project Fi subscribers with a bad Nexus 5X are receiving the Moto X4 Android One as a replacement
7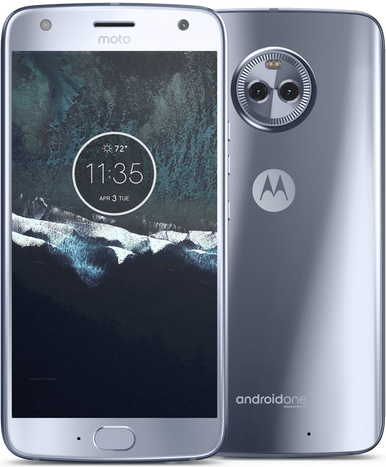 Project Fi is replacing defective Nexus 5X units with the Moto X4 Android One
Google's hybrid MVNO Project Fi used to offer the
Nexus 5X
to its subscribers. However, a nasty bug led several units to bootloop, frustrating owners of those models that suffer with this affliction. Project Fi subscribers with a faulty Nexus 5X and the Device Protection Plan (which cost just $5 a month) were first given a replacement unit. Then, when Google ran out of inventory of replacement units, it offered subscribers turning in their bad phone just $100 in Google Store Credit, or a $53 check . Considering that Project Fi subscribers paid $350 for the Nexus 5X, those two options did not seem fair.
It now appears that Google finally figured out how unfair it was being. A Project Fi subscriber with the Nexus 5X had been complaining to customer service for some time about the paltry amount of money that he was offered for turning in his defective device. He called Project Fi again to see what could be done, and was sent the
Moto X4
Android One as a replacement for his faulty Nexus 5X. Considering that the MVNO sells the Moto X4 Android One for $399, finally this Project Fi customer received something with an appropriate value for turning in his damaged phone.
If you're a Project Fi customer and still own the bootlooping Nexus 5X, you need to call customer service and demand a new Moto X4 Android One handset in exchange for your non-working handset. If you've already received the $100 Google Store credit or a $53 check, it might be too late, especially if you've already used the credit or cashed the check. It wouldn't hurt to try however, since the worst thing that Project Fi can say is no.
source:
AndroidPolice