HP sends Android test kernel to CyanogenMod team
1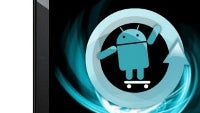 When HP kicked off the
$99 firesale of the HP TouchPad
it probably did expect all the craze - what it didn't expect was that a couple of those webOS-stuffed tablets turned out to be developers' devices running not on webOS, but on Android. This revealed an internal build of Android and of course this caught enthusiast hackers' attention.
Now, finally, HP has released the
Android test kernel
to the CyanogenMod team, which is known for its huge efforts in porting first Gingerbread, and then Android 4.0 Ice Cream Sandwich to the TouchPad. This move from HP should be helpful for the CM team to deal with some of the issues its facing when porting both Android 2.3.x and 4.0.x to the tablet.
One thing that is missing, though, is the Wi-Fi driver, but expectations are that it will also get released, so stay tuned on the progress of ICS ports to the TouchPad. In the meantime, the CM team has said it's
hard at work on CM9
.