HP details wasted webOS money: $1.66 billion in expenses after the acquisition
7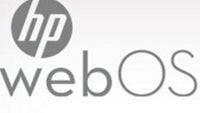 HP acquired Palm over a year ago for $1.2 billion but its expenses didn't end on that - the company has released financial results which show that it has spent even more, a
whopping $1.66 billion
on winding down the webOS division.
The costly process includes $885 million from the
"impairment of goodwill and purchased intangible assets,"
and an additional $775 million from one-time charges around the wind-down. Those two add up to make the staggering $1.66 billion number, not a very heartwarming figure for HP investors.
"First, we took a total charge to operating income of $788 million. This was associated with the wind down of our webOS device business. This charge included a net revenue reduction of $142 million related to the sales incentive program, $548 million in costs of sales due to supplier-related obligations and inventory reserves, and $98 million in operating expenses and restructuring charges. Second, as a result of our decision to wind down webOS devices, we have taken an impairment expense of $885 million against the carrying value of goodwill and purchase intangible assets related to the acquisition of Palm," HP gave all the details.
It's saddening to see the huge pile of cash that has been invested in what's now
abandonware
, or on the way to become abandonware. WebOS is a glaring example but it's not the only one - MeeGo was officially proclaimed dead after billions of expenses and Symbian while supported until 2016 is headed that way too. Windows Mobile could also be put in that category.
Now, if only HP knew
what it'd do with webOS
, but something tells it'd be hard to convince those investors that pouring more money into the platform is a good idea...