HP cites tough year ahead in 2013, shares sink to 10-year low
8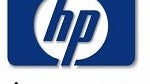 Expecting revenue to fall in every business unit except software, CEO Meg Whitman laid out a difficult year ahead and said that the company would not see a visible turn-around until fiscal year 2014.
That did not help foster investor confidence in the company as shares slid to levels not seen since 2002. Whitman is the computer giant's third CEO in three years after the ouster of Leo Apotheker. Apotheker was only at his post for 11 months, taking over for Mark Hurd, who left the company over what was to be a sexual harassment non-event. It is executive turnover that is hindering the company the most according to Whitman at an investor's conference in San Francisco. Based on the events of the past couple of years, it is easy to agree with that assessment.
"The single biggest challenge facing Hewlett-Packard has been changes in CEOs and executive leadership, which has caused multiple inconsistent strategic choices, and frankly some significant executional miscues." -HP CEO, Meg Whitman
HP has seen its market cap evaporate in less than two years by more than 60%, in addition to a recent write down of $10-billion over the company's acquisition of EDS, HP spent over $1-billion buying Palm, only to abandon it, then give up its investment as it
turned webOS into an open source platform
.
In addition to the usual employee layoff plan, the company plans to recover in the enterprise space, essentially follow in IBM's footsteps, which is also the area where it is losing the most money right now. Whitman confirmed that HP will not be offering a smartphone in 2013, though she is
on the record that the company will begin competing in that space
. We also know the company has been
working on something that dabbles with the Android platform
.
Without a doubt, the past few years have been tough on HP. Without a doubt, the next few are sure to be tougher still.
source:
Reuters