HP releases Open webOS 1.0, out of beta with video demonstration
14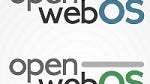 The Open webOS project has released its debut build of Open webOS on schedule. It is now available ready for developers to work their magic.
This release follows a
couple beta updates this summer
from HP. In addition to drumming up developer support, HP faces the challenge of
seeing Gram, the webOS/Palm spin-off
from HP, stand on its own.
HP has put a lot of effort into this Open webOS initiative, even as it looks like
they will re-enter the smartphone market
, albeit via
Android
.
Open webOS 1.0 brings support for Enyo2 which is positioned to allow developers to build apps on a JavaScript platform and easily run the apps on webOS or other platforms. Steve Winston, Chief Architect at HP provides an overview of Open webOS ported to an HP TouchSmart PC.
source:
Open webOS blog