HP announces Android and Windows transforming tablet/laptops
14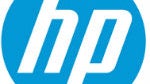 There were rumors a couple weeks ago that
HP was working on
a 10-inch Android tablet, but it looks like that wasn't quite right. In fact, HP was working on a transforming tablet/laptop hybrid; well, two hybrids, one that runs Android and one that runs Windows 8. HP has officially announced both devices, which are scheduled to hit the market in August.
The Android transformer is the HP SlateBook X2, and the Windows 8 transformer is the HP Split X2. Both will be sold as a bundle, with the keyboard as a part of the deal, not an optional addition, and both will allow the screen to detach to become a standard tablet. But, that's where the similarities end.
The Android SlateBook X2 will retail for $479.99, and will be a high-end device. The SlareBook will feature a 10.2" 1920 by 1200 resolution IPS display at 400 nits, powered by a Tegra 4, 2GB of RAM, 16GB of storage, and Android 4.2.2. The tablet will have an expandable microSD card slot, and the keyboard dock will add an SD card slot, two USB ports, an HDMI port, and of course an extra battery. Unfortunately, even with the keyboard dock, battery life is said to be just 8 hours, and a sad 4 hours for the tablet alone.
The HP Split X2 is the Windows 8 model, and is more on the low-end of the spectrum, although it will cost $799.99. The Split X2 will feature a 13.3" display with a 1366 by 768 resolution, a 7W Core i3 processor, 4GB of RAM, and 500GB of storage. The Split is said to be a bit bulky at 4.85 pounds, and HP claims it will offer the same or better battery life as compared to other Intel ultrabooks. No word on battery life for the tablet side of the Split X2 alone.