HP: We still can use the Beats Audio brand through 2015
5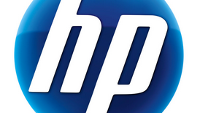 The big story of the day on Wednesday was the announcement that everyone knew was coming,
Apple's purchase of Beats Audio
. Sure, Apple took a little trim off the top, and "only" $2.6 billion will be paid out right away. But it sounds like Dr. Dre learned his lesson about pissing off the powers that be in Cupertino. With all said and done, Apple got something they wanted, Jimmy Iovine and Dr. Dre lined their wallets, and
the consumer got a quick price cut
for Beats Music.
Hewlett Packard, one of the grand old names of Silicon Valley, also had something to say about the transaction. HP reminded everyone that it has an ironclad contract that allows it to continue developing new devices, including tablets, with Beats Audio technology, through the end of the year. And HP can sell devices with the Beats Audio name and logo on it through the end of 2015.
Currently, HP says that it has a full lineup of new devices for the rest of this year, that will carry the full Beats Audio experience. The Beats technology is on 15% to 20% of the products that HP sells.
If you fancy an HP made slate with Beats Audio, you have about a year and a half to make your purchase.
source:
CNET