HP says it is "getting ready to launch the Pre 3" and wants developers to submit apps
11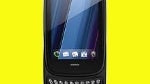 HP is hoping that developers are up to challenge of
producing more apps for the App Catalog
, especially with the HP Pre 3 on the way. An email was recently sent to developers and hopefuls. HP said that those who already have an existing webOS app can check to see if the software will work on the Pre 3 by accessing a new emulator that will be made available later this week for those developers belonging to HP's Early Access program. Those not in the program can join by sending an email to
[email protected]
. Right now, the Palo Alto based company is testing
existing smartphone apps
to see if they are compatible with the Pre 3. If you have a new app for the HP Pre 3, you are requested to send it in to the App Catalog now.
We don't want to miss the forest for the trees, so lets step back a bit and look at the most important part of the email. Take away all of the sentences relating to apps and you are left with the message that the
HP Pre 3 is getting ready to be released
. This should really excite webOS fans who outside of the HP TouchPad have had to constantly hear about iOS, Android, Windows Phone 7 and even the BlackBerry OS. WebOS has become an afterthought and who was able to foresee all of this happening back at the CES in January 2009?
source:
Engadget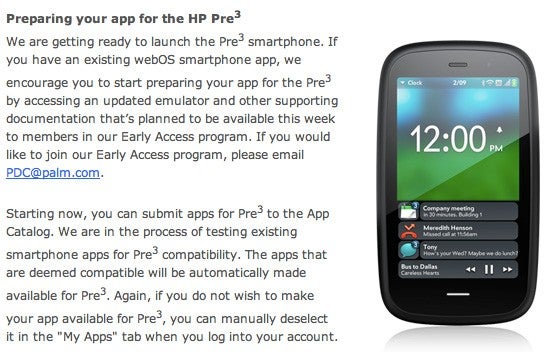 HP says that it is getting ready to launch the Pre 3
Recommended Stories