HP Elite x3 sales on hold in the US until October 11 due to camera issues
9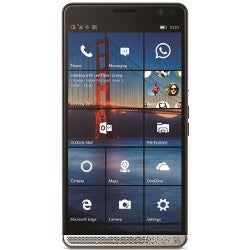 If you've already pre-ordered the HP Elite x3 in the United States and did not receive your phone yet, you'll be disappointed to hear that you'll have to wait a few more weeks.
The most advanced Windows 10 Mobile handset launched this year, the HP Elite x3 has already arrived in the US and should have been available for purchase via Microsoft US stores.
However, some issues with the phone's camera and overall performance prevented Microsoft and HP from continuing the sales of the smartphone.
Although Microsoft has yet to announce what's preventing it from start selling the HP Elite x3, some customers have already received information regarding the availability of the smartphone.
"Just received confirmation at a Virginia Microsoft store that the Elite x3 cannot be sold until October 11th. They are waiting for updates to fix camera issues, etc. They have them in stock but cannot sell them, unfortunately," said one customer.
The Elite x3 was
delayed a few times
in the UK and United States, so the new release date comes with no surprise. The last deadline for the release of HP's flagship smartphone is September 26, but that will most likely be ignored by both companies.
Since HP and Microsoft are working together to release a new software update for the Elite x3, which will improve the phone's overall performance, it's unclear whether or not the new October 11 release date will remain valid.
This isn't the only negative news about the Elite x3, as HP
recently confirmed
that the Windows 10 Mobile Anniversary Update is now expected to be released "in the coming weeks," even though it was initially scheduled for mid-September.