HERE WeGo app for Gear S3 updated with companion mode and public transport information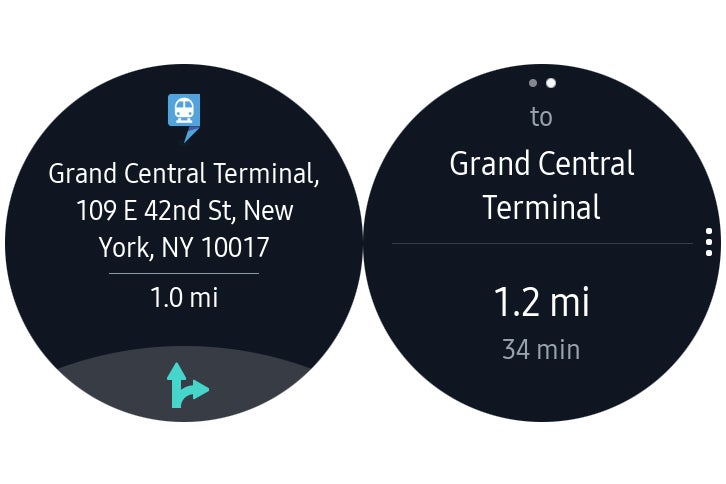 HERE WeGo, the standalone mapping application for the
Samsung Gear S3
, has received a much-anticipated update. The new version of the app brings two major features – public transport information and a companion mode.
Users will be able to receive real-time transit updates for busses, trains, trams and other public transport services directly on their smartwatch - a feature that was previously only available on the Android and iOS versions of the app.
The smartwatch iteration of HERE We Go can now tell you where you need to go to catch your bus (or any of the other forms of public transport), the time you need to be there, when to get off and any further instructions that can help you get to the destination of your choice. One might think that so much information would be tough to cram into such a small screen but Alex Yefanov, senior engineer at HERE, explains how his team achieved it:
Even though the display size of the Gear S3 can appear small, it's actually big enough to use comfortably. We changed the properties of the map so the font sizes became a little bit bigger, so you can see better, and it can easily display enough data to be understandable.
The other nifty new addition that comes with the update is a companion mode. Essentially, it allows users to send the directions created on their watch to their smartphone. The main purpose of the companion mode is to add convenience, as you will always be able to check your route with more details on a bigger screen if needed.