HERE Maps for iOS is here! Free offline voice-guided navigation for your iPhone
29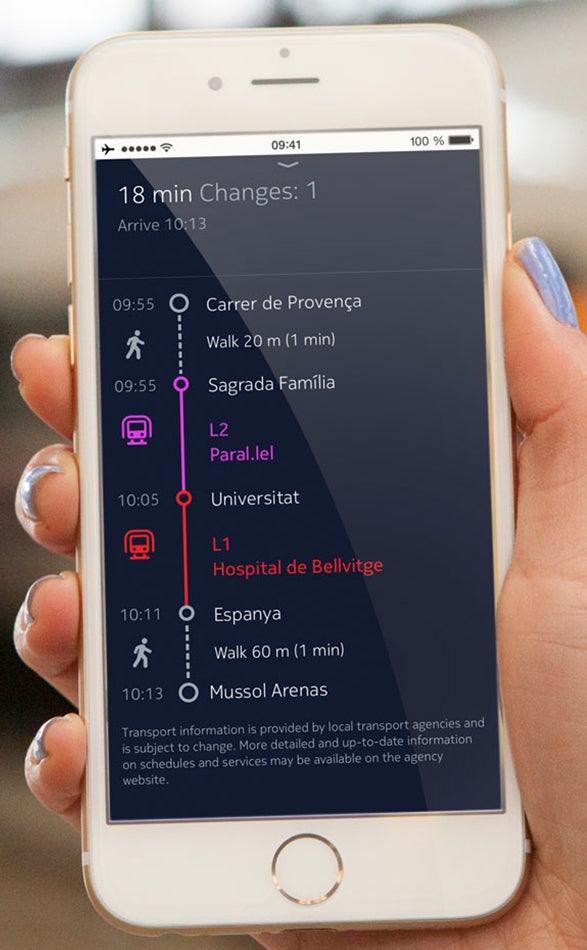 Nokia's renowned
HERE Maps
suite made it to the Play Store last year, and quickly became the best alternative to Google Maps there is, bringing with it
the most packed free offline navigation that can currently be found on Android
. At the time, Nokia said that it will halt development of the HERE maps app for Windows Phone, and focus on Android, as well as iOS instead, but the iOS version has been dragging its feet until today.
The software features voice-guided turn-by-turn navigation for vehicles and pedestrians, as well as public transport schedules, lane switching and traffic guidance. Of course, the most notable feature of Nokia's HERE maps app is that it supports offline navigation thanks to your device's built-in GPS receiver. This allows you to explore the map and navigate yourself to a desired location without an Internet connection, and you can use all features of HERE Maps while being offline, HD voices and all. This includes public transport schedules, too, and even walks in the park.
You can download detailed maps of various regions, countries (more than 200 are available for download as of now), and even continents. Said maps are kept on your device, and pave the way for faster access, route planning and rerouting, all while being offline. More than 100 of the maps in question allow you to make full use of turn-by-turn navigation, while 40 of them will provide you with traffic information. Previously such offline navigation apps did cost tens of dollars or euros, and we are now witnessing a rapid decline in their pricing, thanks to the HERE maps suite.
Today, Nokia announced that is finally bringing HERE Maps to your beloved iPhone, too, though a glitch with the app download will push out its release in the App Store with a day or two. Check out the HERE Maps tutorial on the official blog in the source link below while you wait.