Great deals on refurbished iPhones and Android smartphones
4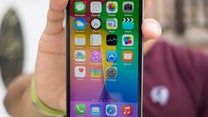 Having a new phone feels nice. Having a new phone that you bought on the cheap feels even nicer. That's why posts where we share the latest sales and discounts draw quite a bit of interest. Great deals on smartphones, however, don't come only once in a blue moon. Quite the contrary – one can get a new phone with a discount at pretty much any time. The place to look at is a carrier's section for pre-owned and refurbished devices.
These "pre-loved" phones are used units that have been returned to the store for one reason or another. It could be because of a malfunction, or because they were bought, and in a day or two, the buyer realized they didn't like the color. Either way, these phones are brought to a like-new condition after being returned. Then they're tested thoroughly to meet the quality standards a new phone should. Sure, refurbished phones are offered with a shorter warranty period, but they come with a considerable amount slashed off their regular price.
Interested in taking a look? Alright! These are the deals on refurbished smartphones we'd recommend.
AT&T
Out of all major carriers, AT&T has the broadest portfolio of refurbished smartphones, including current-generation iPhones and Android phones. What's more, it is the only to have the iPhone 6 and iPhone 6 Plus in pre-owned form, and with a generous discount, at that.
All of AT&T's certified like-new devices are thoroughly tested and inspected before being shipped. Still, one should keep in mind that they don't come with a 1-year warranty coverage, as a brand new phone would. The warranty period on refurbished AT&T phones is 90 days.
Verizon
Verizon also has a number of great handsets in its pre-owned department. However, many of them are temporarily unavailable online at this time, which is why there's not a whole lot we can recommend checking out. To ensure the quality of its pre-owned phones, Verizon subjects them to a 100+ point quality check in 10 key categories.
T-Mobile
T-Mobile also has a wide selection of refurbished phones (also known as NEW2U devices at the carrier's store), but only the ones below are both recent and decent. All certified pre-owned phones come with a 90-day limited warranty from T-Mobile.
Recommended Stories